Super Assist Ltd.

Welcome to Super Assist's World Wide Web Home Page. Super Assist Ltd. is managed by David Sugarman, hence the domain name.
Super Assist create large PC based applications. We also develop and present training courses. As all the managers are from a corporate background, we specialise in working with large businesses. Currently, most of our work comes from big industry and Government departments.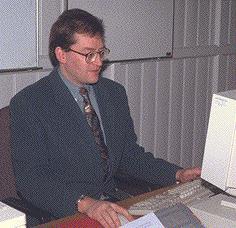 We develop in Delphi, Microsoft Access and Visual Basic, Pascal, C and in Open Access. We train in Microsoft Office (Word for Windows, Excel, PowerPoint and Access). Our speciality is training on-site and tailoring the courses and manuals to the customer.
We have developed Management Information Systems to assist in the input of timesheets and the production of operational planning report. We have also developed a salary projection system to help a Government department forecast salary budgets two years ahead.

To find out more about Super Assist, the work we do and the training courses we offer, please mail David Sugarman.

Back to David Sugarman's Home Page
---
Revised 22nd November '97