Dead Pool Celebrity Handicap
And they're off ...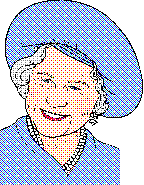 Showing strong in first place it's The Queen Mother. Yes, she's way out in front with over half the entrants naming her as their favourite celeb in the Dead Pool stakes.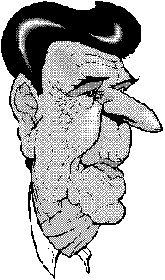 She's 92 or is it 95 but the punters think it's about time she went.

But who's this creeping up in second ? It's Ronnie Alzheimer, there's a name we won't forget. Shame he will, though. Perhaps Ernest Saunders can recommend a good health farm.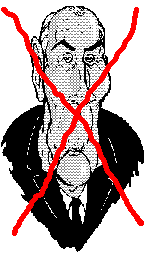 Bringing up third place (and we mean that literally) it's President Francois Mitterand. He's sick, he's ill, he won't see out the year, he's French (do we care ?). DEAD.

A short neck behind the Frog, it's the ever youthful Barbara Cartland.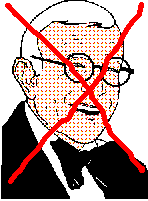 Writer of bodice-rippers and related by marriage to our own dear Queen, Barbara is an estimated 167.
We can't make out who's in front of the next pair. It's a tie between George Burns and The Pope. George booked the Palladium to put on a show on his 100th birthday, but the Dead Pool punters say he won't be putting on a live performance. DEAD.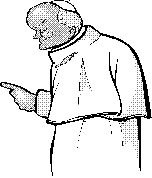 What a double act they'd make ! George Burns and His Poliness The Hope. Yes, the big Papa is right up there in 5th place. He's got some asphalt related illness and he won't be kissing any more concrete.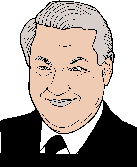 Let's introduce in 8th place Spike Milligan. This old Goon is soon to be a Gooner !
Oh No ! It's a three way tie back there in 10th place. Making heavy going this year, it's everyone's favourite Russian, Boris Yeltsin. Cuddly old Boris has been eating and drinking a bit to much and who's to say he hasn't bitten off more than he can chew with the break away Republics.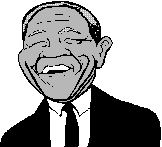 It was a good year for Nelson Mandela in 1995. Unfortunately, it looks like his last. Who'll get to him first ? Will be ill health, Winnie, the fascists, the Zulus or his own Party. Hey ! Crazy guy, crazy country.
And completing the three way tie, it's that self-made millionaire Dennis Thatcher. Still, with a wife and children like that, who's to say he won't be better off.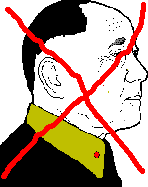 Who's this making a late dash for the line ? Chinese leader, Deng Xiaoping may already be dead but is this the year we'll hear about it ? While he's not in the top ten. a lot of people would like to see him dead.

So there you have it, the most popular entrants in the 1996 Dead Pool. If you want to add to the Dead Pool, please complete the entry form and I'll do the rest.





Back to Dead Pool

Back to David's Home Page